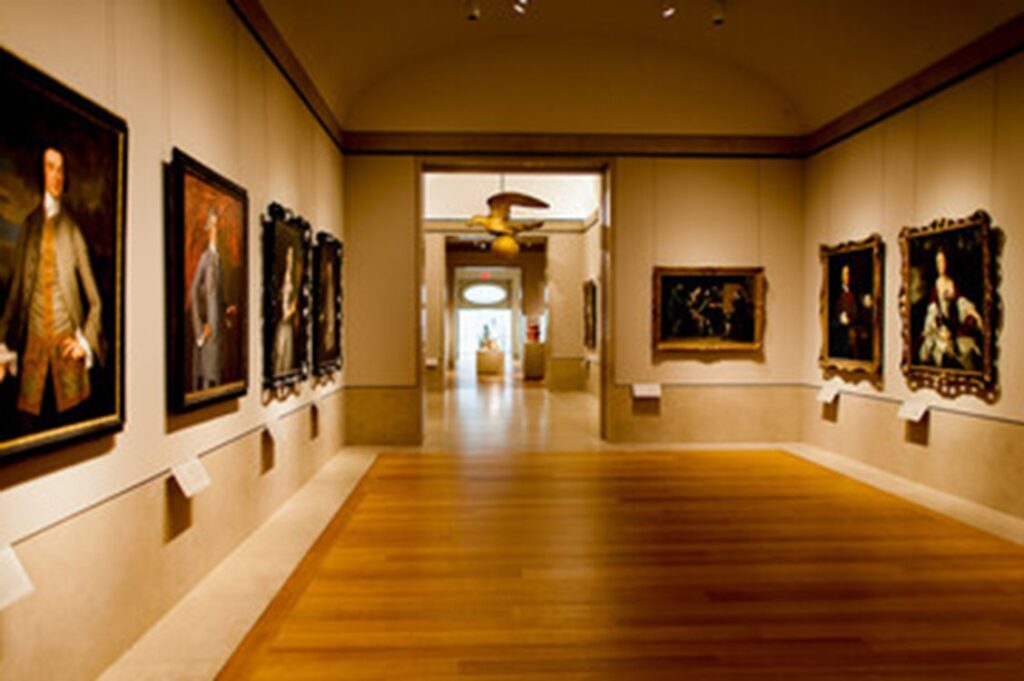 Successful cultural institutions such as museums need a variety of dedicated professionals on hand to keep them running optimally while serving as educational resources for the public. Heidi Schave is one such professional, with over a decade of experience specializing in museum education. Heidi realizes that many people are interested in learning more about all of the work that goes into museums as well as trends and recent news currently impacting the space and has made it a point to provide resources on a variety of different topics to the benefit of the community.
Heidi Schave Bio
Heidi Schave has become well known in the California museum space and has worked in several different capacities and roles as a specialist in museum education. Currently, Heidi is the Museum Education Director at the USS Hornet Museum and holds a variety of responsibilities including planning, organizing, and booking tours and school field trips, implementing educational programs, and training staff and volunteers within her department.
Heidi has built a reputation for herself not only for her extensive knowledge of art but for her keen leadership abilities and interest in streamlined collaboration among her teams. She commonly speaks to the importance of increasing accessibility and quality of arts education for young people and has made it her mission to find engaging ways to teach others about history through pieces.
Heidi Schave on the Importance of Museum Education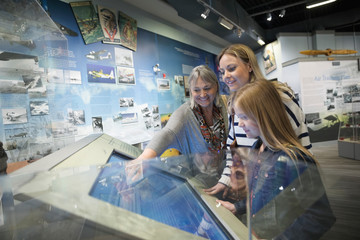 As a Museum Education Direction, Heidi Schave recognizes that her department plays a crucial role in supplementing education in a diverse selection of important subjects. She realizes that, as one of the more internal roles in a cultural institution, many people may be unaware of the specific benefits that museum education and developments in the space can have for learners of all ages. Here, Heidi Schave explores just a few reasons why museum education is important for personal and educational development.
Sets Educational Foundation for Various Subjects
A factor of museums that makes them so interesting to guests is that they can serve as an introduction to a wide variety of subjects. For example, cultural institutions are excellent methods to teach learners about subjects such as STEM, history, religion, politics, medicine, and various types of artistic mediums, giving students the unique opportunity to engage in multiple areas of interest. Connecting learners to areas of interest and their passions at young ages is not only a benefit to the student but to their communities as well. The leaders of various fields of thought were once young and impressionable students, and professionals of museum education dream of a world where we can help them access their untapped potential and interests through a combination of formal and informal education.
Provides Active Learning Experiences
One of the largest benefits of museum education is that it provides learners with opportunities for active learning. Active learning is a coveted approach to instruction where students engage and interact with information and experiences through different educational methods. Art museums are great places to encourage active learning because visitors will naturally form their own questions, interpretations, and connections while they view pieces and learn about their historical context. A key benefit of active learning is that it supplements more passive learning where students are provided information from their instructors to internalize rather than to develop their own conclusions. It is important to note that active learning opportunities are not only beneficial for developing minds. Visitors of all ages can benefit from more opportunities to contextualize what they learn and form their own individualized opinions surrounding artistic works.
Instills a Sense of Self-Awareness
The methods that museums employ to facilitate museum education teach students self-awareness in many different ways. Learning about history and the context of pieces often prompts an internal dialogue that better connects students to themselves. For example, when a student sees a piece from a time where there were key differences in the world, it may prompt them to consider their own lives, interests, and activities and how they may differ. Getting students to understand their connection to the world around them at young ages is powerful because it makes them much more aware of their surroundings, motivations, and interests. Not only does this help develop young people into thoughtful, empathic individuals as they learn and grow, but it also shows them that there are equally valid ways to exist on this Earth- and that this fact should be welcomed!
Develops Understanding of the World Around Us
Museums are special because they include a combination of pieces related to subjects and historical moments that we may be aware of as well as many that we may not. Naturally, this helps shape our understanding of a variety of subjects that make up the world around us as we are not always given the opportunity to engage with them. Heidi Schave recognizes that growing our understanding of the world around us is an important step in our development. For young learners, this can lead to a better grasp of history and an interest in learning about more perspectives, information, and insights. This can go a long way towards both educational and personal development.
Future Posts
Heidi Shave recognizes that museums play an instrumental role in educating young learners and individuals in our communities through the services and experiences that they provide to guests. To this point, she would like to use this website as a resource for individuals looking to learn more about the museum industry by including high-level takes of multiple facets of her area of expertise.
Future posts will address topics such as the traits needed to be successful as a museum professional, steps that museums are taking to embrace modernity currently, how museums can look to improve community engagement, and steps that cultural institutions can take to improve their sustainability in the interest of the environment.
If you are interested in hearing more information, industry trends, and insights from a professional such as Heidi Schave, be sure to check back soon!